Curriculum
Curriculum is defined as well planned content with interactions, experiences, transitions , interests , encompassing the learning outcomes that the PVBM team has researched. The curriculum supports children in achieving as much as they can giving out their full potential.
The curriculum themes adheres to layers of Soil like, and it goes in the order :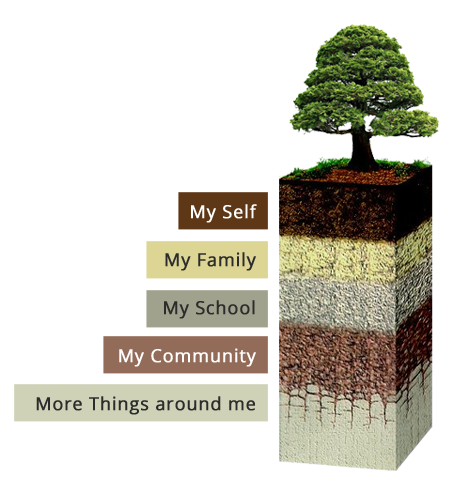 PVBM focuses to foster children ' s holistic development.
Domains are the milestones the kindergarteners are to attain.
(1) Physical Health, Well-being and Motor Development
(2) Social-Emotional Development
(3) Character and Values Development
(4) Cognitive/ Intellectual Development
(5) Language Development, and
(6) Creative and Aesthetic Development.